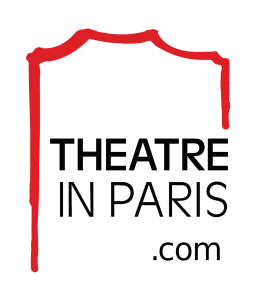 One of my great loves in life is theatre. I first stepped onto a stage when I was just four years old, and in that moment I knew I wanted to be a part of that magical world when I grew up. That's why when it came time to pick a career as the end of high school approached, I knew where to look. I studied stage management in university, and for the first eight years of my professional career I worked as a stage manager for numerous local theatre companies, meaning I was one of the lucky few who made my living in the theatre.
I also made it my mission to see as much theatre as I could, and therefore when my big move to Paris beckoned, I worried about what the language barrier would mean for my theatre going habit. Looking back, it probably would have been more prudent to worry about finding an apartment, a job, and opening a bank account, but there you have it. The heart wants what the heart wants.
As expected, I didn't really go to the theatre much during my first couple of years in Paris. I went to the occasional improv or comedy show, and while I enjoyed them, it wasn't enough. I missed the experience of getting caught up in a story that is being performed live by actors right in front of you, and I yearned for the feeling of witnessing live theatre. It was years before I braved a traditional theatrical play, but when I finally did, I did so with the help of Theatre in Paris, a company dedicated to bringing the Parisian theatre scene to English speaking audiences.
I think it would be the understatement of the year to say that I was thrilled to discover this company's existence, and since that wonderful day I've seen several of their shows and loved every minute of it. Some shows are in English or are language free, but the majority are in French with English subtitles. If you're thinking it might be awkward to read subtitles at the theatre, I assure you it's not. Unlike the movies, where the timing of the dialogue doesn't vary, theatre is a live performance, and therefore Theatre in Paris employs a person to click through the dialogue in time with the actors. This way you are always in step with the action on the stage. Even the lyrics of musical numbers are subtitled, so play, musical, cabaret, it doesn't matter. A whole city of theatrical experiences is available to be seen, even if the only French you know is "Bonjour".
Now, far be it for me to insist that everyone should go to the theatre, but it has been my life's passion since I was four years old, so yes, I do think that everyone should experience this magical art form at least once in their life. And if you're only going to see it once, why not see it in Paris, a city with over a 100 theatres to choose from?
If you're anything like me, you're always looking for something to do in the evenings while you're on vacation, and while the Eiffel Tower is beautiful, there's only so many times you can take a picture of it lit up at night. If you're looking for an alternative, look no further than Theatre in Paris, and treat yourself to a night at the theatre. Their website lists all their current shows, but feel free to reach out to me for suggestions on which shows to see. It's entirely likely that I've seen a fair few of them.
Finally, as a special offer to followers of Story of a City, Theatre in Paris is offering 15% off all regularly priced tickets.* Just enter the code storyofacity online when you book and enjoy the show!
*except for Chicago and How to Become Parisian