The Palace of Versailles is one of the most famous sites in France. It was originally built to be a hunting lodge for Louis XIII in 1624, but his son, Louis XIV, oversaw extensive renovations that turned it into the largest royal domain in the world. The chateau and gardens cover over 2,000 acres, and Versailles is renowned for its royal opulence. Today, over 10 million people visit every year. They come to marvel at the Hall of Mirrors, the Grand Apartments, and the sprawling gardens, but there's so much more to Versailles than just the palace. The town itself is both beautiful and steeped in history, but very few people ever see beyond the palace grounds. That's why together with my good friend Molly J Wilkinson, we have created a brand new Versailles Experience that will show you what so many people miss.
Molly has been a dear friend for many years, and I was thrilled when she moved from Strasbourg to Versailles earlier this year. Mostly because Versailles is a far easier commute for visits. Molly also happens to be a Cordon Bleu trained pastry chef, and she gives classes and workshops all over the country. I've eaten more than my fair share of her creations, and I can tell you from experience that she is exceptionally talented. So naturally, when the idea for a Versailles experience popped into my head, she was the first person I called. Several months of planning later, we're ready to launch! We're also ridiculously excited about it.
The Versailles Experience
The Versailles Experience is designed for people who have visited the Palace of Versailles in the morning, but want to experience more of the town before they head back to Paris. For this reason, the experience starts in the afternoon with a 90 minute walking tour of the town of Versailles. During this tour, you will visit the former stables of the palace, the cathedral of Versailles, and an important location of the French Revolution. You will also get to see the neighbourhood of Saint-Louis and its incredibly picturesque (not to mention Instagram worthy) row houses.
Once the tour is complete, you will continue on to Molly's private residence, where she will lead a pastry class on the art of making macarons. Not only will everyone get a chance to try their hand at making these classic treats, but you will go home with a box of your creations. And the recipe of course, for future baking! Molly will also explain to you the history of this dessert, as well as her own history of making them. She once worked at a macaron station where she made over 1,000 macarons a day, so let's just say that she's an expert at this point.
Come Join Us in Versailles!
Both Molly and I are extremely excited to offer this new experience for people visiting Versailles, and we hope that you will be able to join us in the near future. To book one of our Versailles Experiences, please click HERE. To inquire about private bookings, please contact either myself or Molly.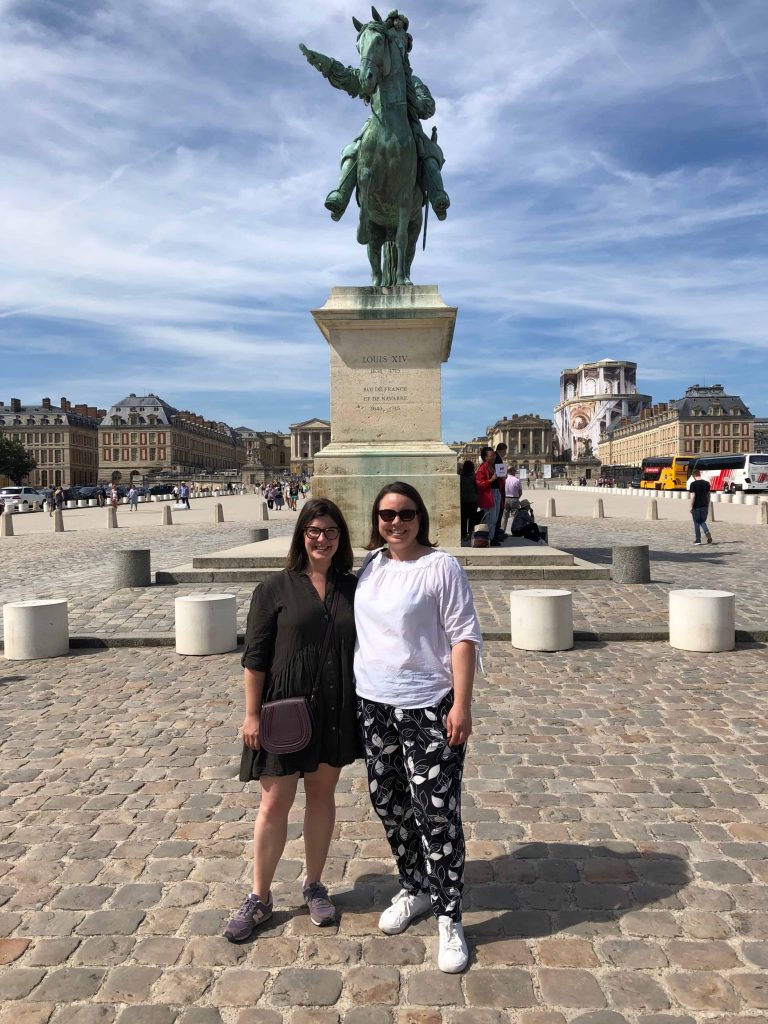 _______________________________________________________________
Laura Moore is a professional storyteller who loves history and the many stories that make Paris one of the most fascinating cities in the world. Join one of her signature tours to learn the story of a city.