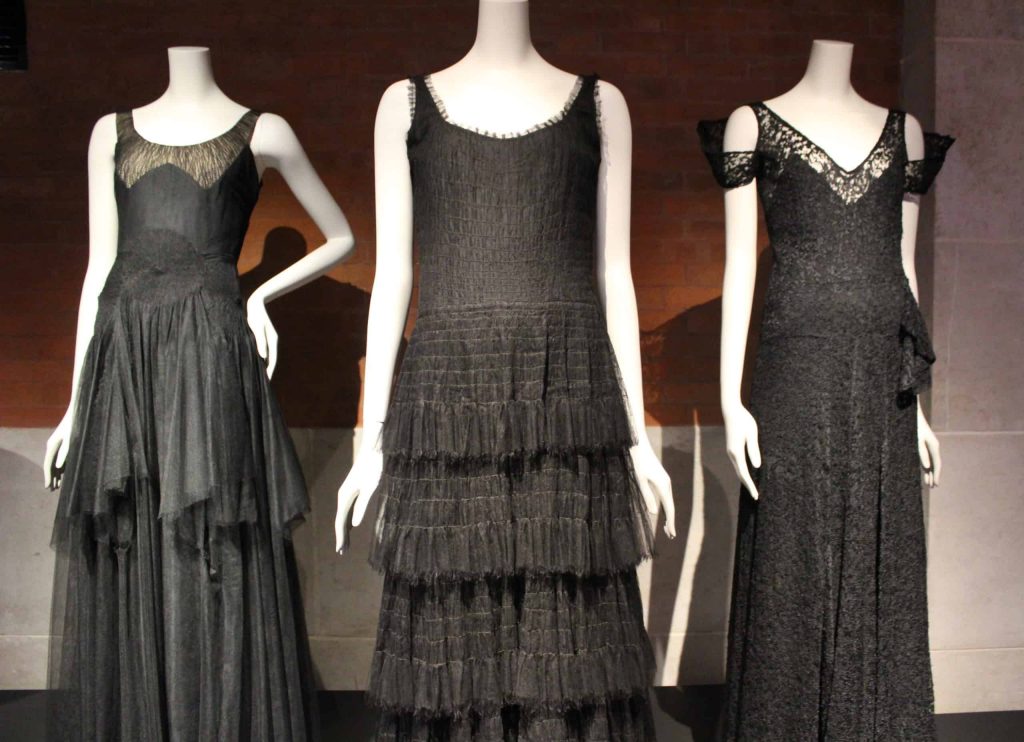 In what feels like another lifetime ago, I used to give tours about Coco Chanel. Many of my friends and family thought this was hilarious, as I am notorious for having spectacularly bad fashion sense. But I always said that you don't have to be fashionable to appreciate the history of fashion. And the history of fashion will always be incomplete without the life and legacy of Gabrielle "Coco" Chanel. This is why I knew I had to see the latest exhibition at the Palais Galliera, titled Gabrielle Chanel: Fashion Manifesto. I wanted to see in person the Chanel designs that I had talked about on tour all those years ago. In that regard, this exhibition certainly did not disappoint.
Gabrielle Chanel: Fashion Manifesto traces the history of Chanel's work from her early days as a pioneer of wearable women's fashion, to the famous Chanel suits that heralded her return to fashion in the 50s and 60s. And yes, there is an entire section devoted to the iconic "little black dress" that revolutionized the fashion world in 1926. There are also sections featuring Chanel's forays into jewelry design, shoes, and of course, perfume. But the main attraction is the many Chanel dresses and outfits on display. They are laid out in chronological order, meaning you can follow the evolution of her style and designs throughout the decades. And believe me. You don't need to be a fashion expert to see how Chanel's work continues to influence fashion to this day.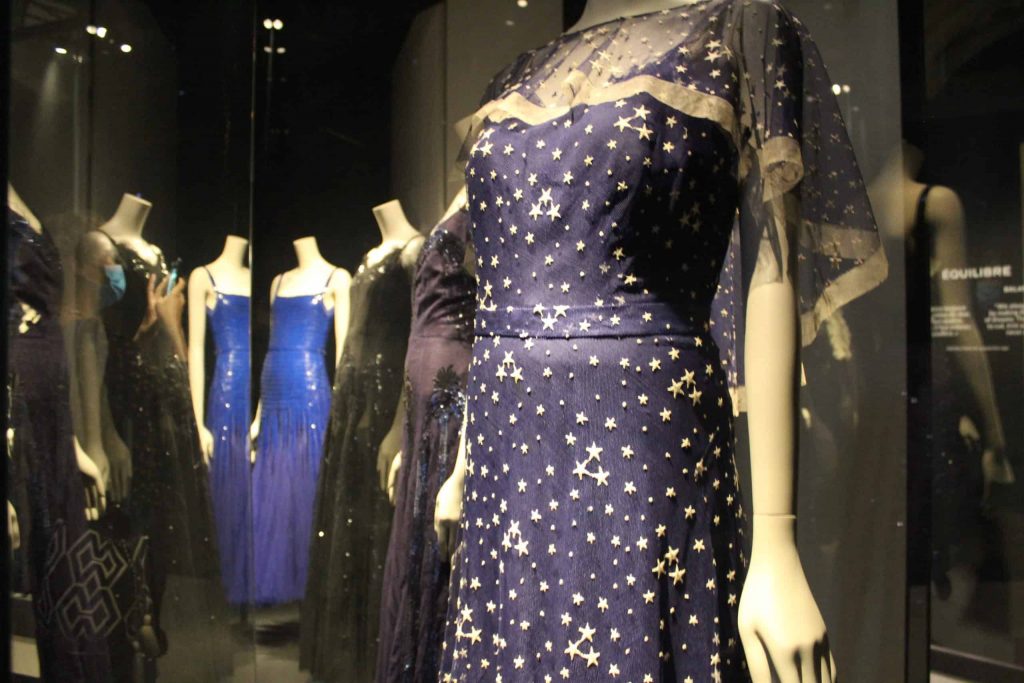 At this point, I should be clear that those looking for a history of Coco Chanel herself will likely be disappointed by this exhibition. Chanel led a fascinating and extremely controversial life, and this was one of the many reasons why I loved giving the Chanel tours so much. And it's worth noting that her fashion designs were often influenced by the events in her life. For example, the exhibition talks about how Chanel was one of the first designers to use Jersey fabric as outerwear, but doesn't explain the historical context of how fabric shortages in WWI led to this design choice on her part.
That being said, the Palais Galliera is the Museum of the History of Fashion, so I can understand why the exhibition chose to focus on the clothes rather than the historical life of Chanel. To this end, there are hundreds of outfits on display, including several famous ones worn by celebrities and royalty. And sometimes both in the case of a Chanel suit worn by Grace of Monaco. The exhibition is so large that it spans both floors of the museum, and therefore you will have to wait until the fall if you want to see the permanent collections of the Palais Galliera. Those permanent collections include dresses worn by Marie-Antoinette and Empress Josephine, meaning I will definitely be back. The building itself is also beautiful, so even if fashion is not your thing, the Palais Galliera is still worth a visit.
Gabrielle Chanel: Fashion Manifesto runs at the Palais Galliera until July 18th. More information and ticket reservations can be found here.
---
Laura Moore is a professional storyteller who loves history and the many stories that make Paris one of the most fascinating cities in the world. Join one of her signature tours to learn the story of a city.