The virtual road trip is back! And once again, we are heading to the south of France with a visit to the city of Nîmes. The home of some of the best preserved Roman architecture in the world. A place often referred to as the French Rome. A city that was not even on my radar as a place to visit, but easily became my favourite stop on my southern road trip last fall. If you haven't already heard of Nîmes, you're in for a real treat.
Nîmes was founded in the 1st century BCE, and was located along the Via Domitia, the first Roman road connecting Gaul with Italy. This meant that the city was very strategically important to the Empire from the start. In fact, some of its earliest inhabitants were veterans of the legions of Julius Caesar himself. Augustus later invested heavily in the city and the surrounding area, and remarkably, many of those buildings and infrastructure survive to this day. Believe me when I say that there is a reason why Nîmes has the reputation of being the most Roman city outside of Italy.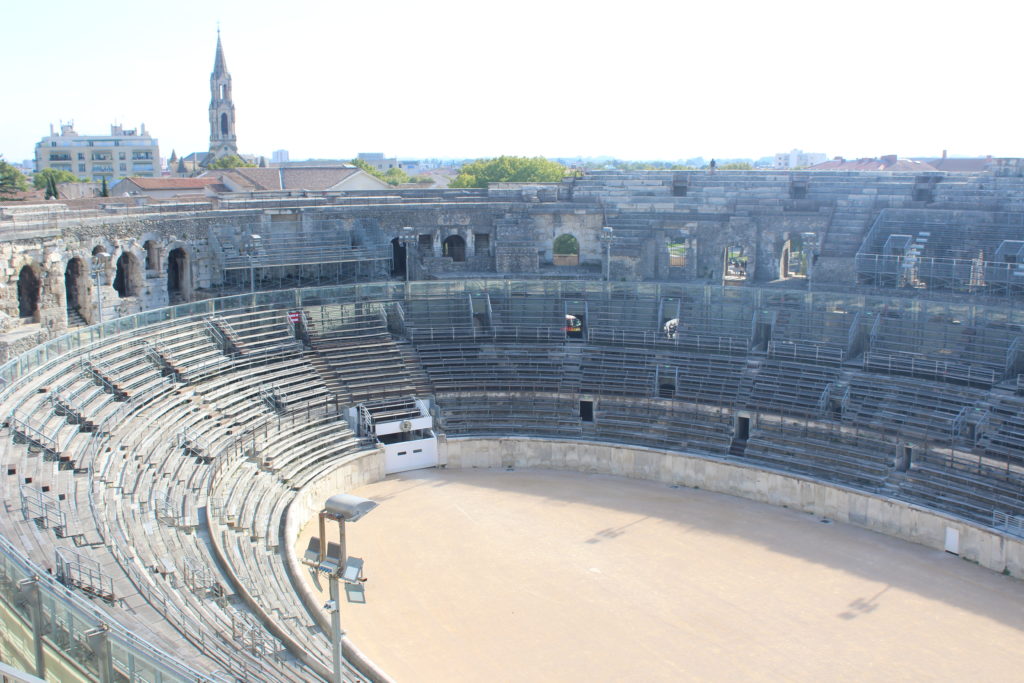 The most prominent of these landmarks is the Arena of Nîmes. Built in 70 AD, this spectacular building is one of the best preserved Roman amphitheatres in the world. It also has probably one of the best and most informative audioguide tours I've ever heard. I could have spent hours listening to the stories of the day-long spectacles that used to take place in this arena. The stories of the gladiators, and not the glamourized Hollywood versions. The real stories. For example, did you know that there were gladiators who specialized in fighting with just a net and a trident? I didn't. But I do now. This type of gladiator was called a retiarius, and I wouldn't want to cross them. No matter how ridiculous they may have looked.
The audioguide was truly fantastic, but sadly, it did not last forever. However, there was plenty more Roman history to discover. Directly across the street from the amphitheatre is the Musée de la Romanité. This museum is relatively brand new, having opened in 2018, and it houses an extraordinary collection of over 5,000 pieces that trace the city's Roman history. It is also incredibly interactive, with touch screens placed throughout the museum that allow you to delve deeper into the history. And if you're a fan of contemporary architecture, you're in luck. The exterior of the main building is covered in 7,000 glass tiles in the shape of a toga. Yes. A toga!
And then there is the Maison carrée. This stunning monument is the best preserved Roman temple in the world. It has survived for over 2,000 years almost completely in tact, and today, you can actually go inside to watch a short film about the history of the area. To say that it was a marvel to behold would be quite the understatement. I may or may not have stood in front of it for several minutes, just imagining the centuries of history this beautiful building has seen.
I should note that Roman ruins are not the only thing that Nîmes has to offer. The city itself is wonderfully picturesque, with parks and canals and fountains all adding to its charm. And yes, it has a tourist train. And yes, I went for a ride and loved every minute of it. Nîmes is also home to a Musée des Beaux-Arts, a beautiful cathedral, and a lovely old town, filled with narrow and winding streets. And all of these sites are easily walkable, making Nîmes one of the more navigable cities I've visited in a while.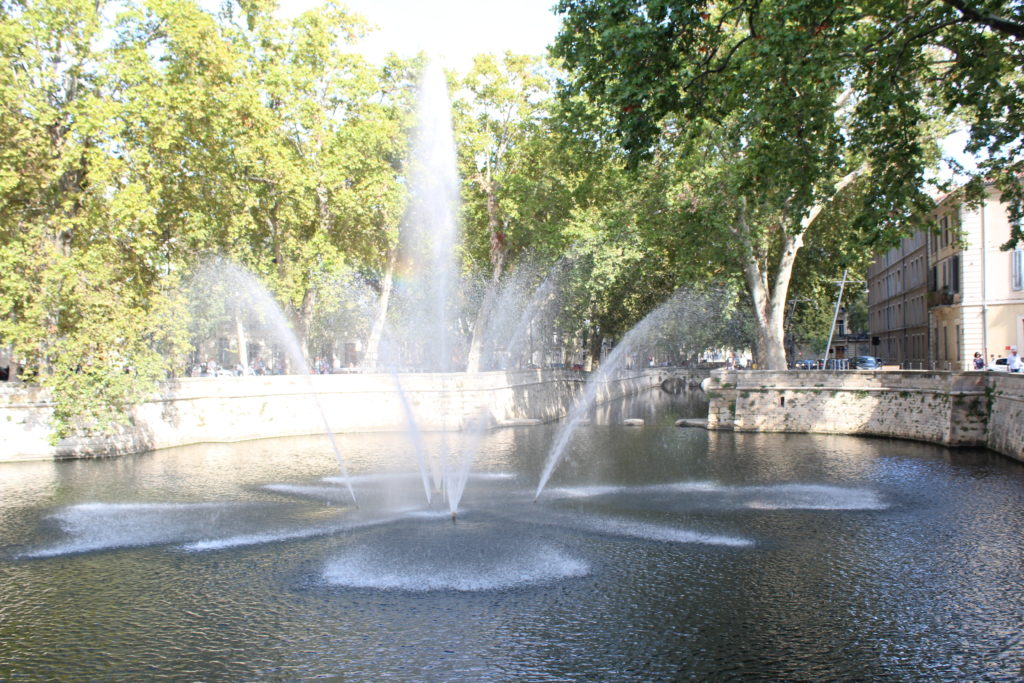 As I mentioned above, Nîmes was not high on my list of places to visit in France. Now, however, I can't wait to go back. I want to see the annual Roman Games in the Arena. I want to marvel at the ruins once more. And I definitely want to see the spectacular Pont du Gard, as I missed it this time around. I guess this just means a return trip is in my future. Believe me when I say that that's not a hardship.
---
Laura Moore is a professional storyteller who loves history and the many stories that make Paris one of the most fascinating cities in the world. Join one of her signature tours to learn the story of a city.