I talk about museums a lot on this site. Probably more than I should. But I can't help it. Spending a couple of hours in a museum is one of my all-time favourite things to do, because I love learning about history, experiencing art, and/or taking in an exhibition. Museums can act as a window into cultures, people, and/or time periods that are otherwise inaccessible. But they can also be a wonderful supplement to something you just saw or experienced. Such was the case during my recent visit to Siem Reap.
Earlier this month, I was incredibly fortunate to have had the opportunity to travel to Cambodia. I didn't know what to expect, having never been to Southeast Asia before. But it only took 24 hours for me to fall head over heels in love with this country. It is stunningly beautiful, the people are wonderfully hospitable, and my days were filled with one incredible adventure after the other. One of those adventures was finally getting to see the beauty of Angkor Wat in person.
The Gateway to the Khmer Empire
Angkor Wat was built during the Khmer Empire that spanned the 9th to 15th centuries. Today, it is the largest religious site in the world. It is also simply extraordinary. For two days, I explored temples and monuments. I climbed up towers and walked down stone galleries. And all the while, I couldn't stop marvelling at the fact that I wasn't actually on a film set. Everything before me was real, and it was breathtakingly beautiful.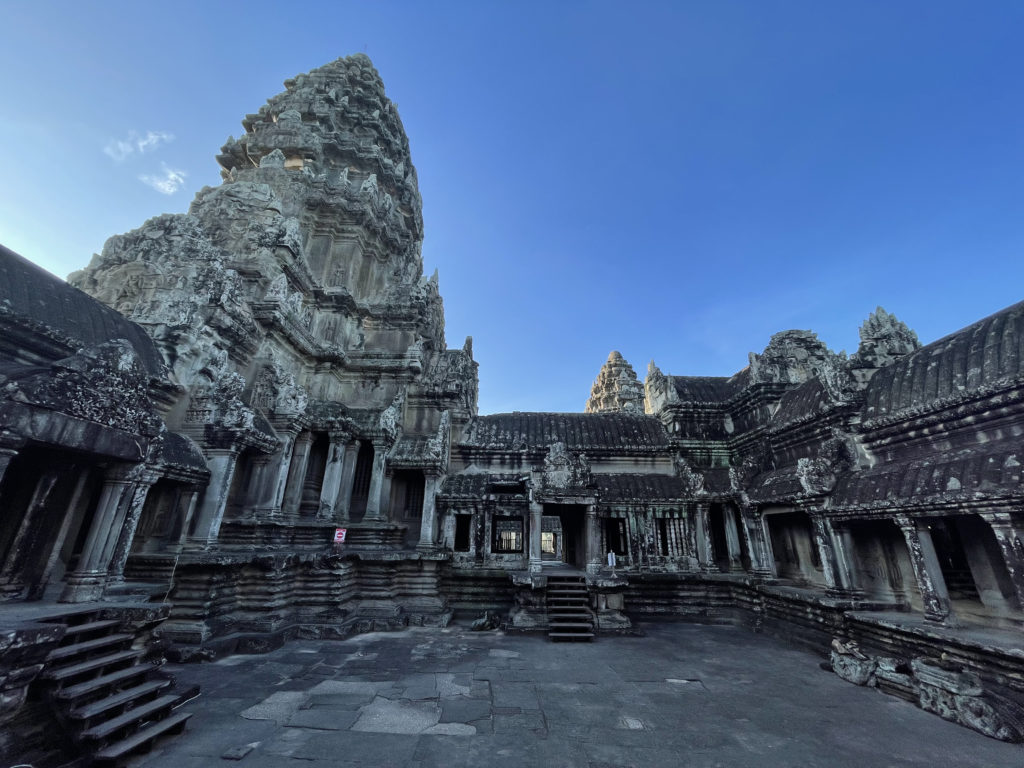 As is typical when I travel, I had hired a guide to show me around Angkor Wat. And he was wonderful. Funny and informative, he guided me through all of the main temples, and he told me the entire history of the site. At the end of the two days, I was both exhausted and exhilarated. It was a once in a lifetime visit, and Angkor Wat certainly didn't disappoint. So perhaps that's why my guide was more than a little perplexed when I told him about my plan to visit the Angkor National Museum the following day. Why would I want to visit a museum that's simply a repeat of everything I had just seen in person?
I'll admit that I had had the same thought myself. The entrance fee for the museum was steep for Cambodia. And after being somewhat underwhelmed by the national museum in Phnom Penh, I certainly had my reservations about this one. However, in the end, my love of museums won out. And thank goodness it did. I ended up spending over three hours at the Angkor National Museum, and I loved every minute of it.
The History Only a Museum Can Tell
While it was true that the exhibition halls contained a lot of information that I had already heard from my guide, this information was presented in an entirely different way. Each gallery highlighted artifacts around a certain theme, and there definitely was more of an overall narrative flow to the visit. The museum also included several multimedia displays that presented scenery, viewpoints, and images that were not possible to see in person. For example, there was a video of the Angkor Wat equinox, something that I wasn't able to see in person because of the timing of my trip. But I still got to experience it thanks to the museum's incredible digital projections. And it was amazing.
There's also the simple fact that while actually walking among the ruins of Angkor Wat, I was often too overwhelmed by the beauty and magnitude of history that surrounded me to properly take in the information my guide was telling me. It's hard to concentrate on dates and names of kings when you're literally walking through the locations they used for Tomb Raider.
Always Make Time for the Museum
My experience at the Angkor National Museum was a wonderful reminder of why I always make time for museums. Even if it's just a small gallery that's adjacent to whatever site I just walked through, it's almost always worth it. You never know what information you may have missed while you were staring wide-eyed at your beautiful surroundings. Information that can greatly enhance and enrich your understanding of what you just saw.
So the next time you're traveling, be it to Paris or Angkor Wat, I highly recommend that you take the time to visit these museums. There's always more to learn about the places you visit.
---
Laura Moore is a professional storyteller who loves history and the many stories that make Paris one of the most fascinating cities in the world. Join one of her signature tours to learn the story of a city.