The official start to winter is just a couple short weeks away. For some people, this means cold weather, hearty food, and reading by the fire. Personally, I look forward to all of those, especially the last one. However, winter also means that I have a trip to Champagne on the horizon. Why? Because every year, during the weekend before the winter solstice, the city of Epernay hosts the Habits de Lumière. This three day festival showcases the best the city has to offer, including champagne tastings, a vintage car parade, and a spectacular fireworks display. I was lucky enough to experience the Habits de Lumière last year, and it quickly became an annual tradition.
Welcome to the Habits de Lumière
The festivities begin on Friday night, with activities all up and down the world famous Avenue de Champagne. All the big champagne houses open their doors to offer tastings and food pairings, along with DJs and dancing. The Hotel de Ville (City Hall) is the site of an extraordinary digital mapping show that covers the building's entire facade. On Sunday afternoon, the Avenue de Champagne is where you will find the vintage car parade. However, my favourite part of the festival by far is the evening activities on Friday and Saturday night. Every year, a spectacular parade makes its way down the famous boulevard, culminating in a dazzling performance in the roundabout on the east end. Finally, just when you thought it couldn't get any better, the sky above Epernay lights up with a fireworks display worthy of Bastille Day. Have I convinced you to visit yet?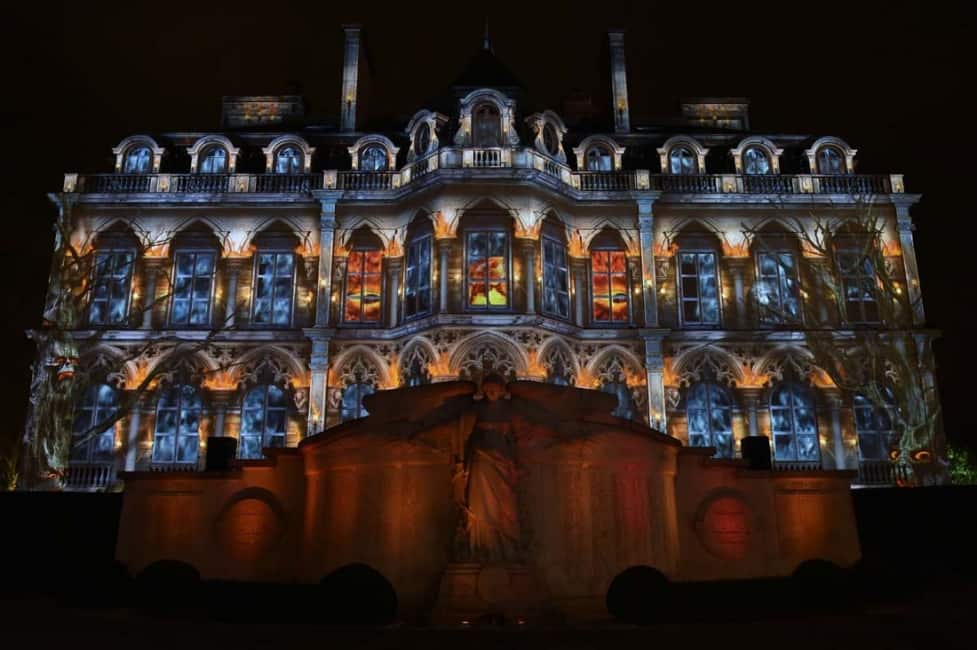 In addition to these annual spectacles, the Habits de Lumière includes artwork and performance art from around the country. These works change every year, with installations popping up all over the city. This year, I'm particularly looking forward to the fire garden by the French company Cie Carabosse. I saw one of their installations years ago at Stonehenge in England, and it was extraordinarily beautiful. Needless to say, I can't wait to see it again.
Of course, all of this happens alongside copious opportunities to taste this region's most famous export. Champagne tastings will be happening all over the city, so even if you know nothing about champagne, you'll have plenty of opportunities to learn. A personal favourite tasting room is the Grands Vins de France on rue Flodoard. They sell a liqueur made from the Pinot Meunier grape that is simply divine, as well as the famous Epernay pink biscuits. This tasting room may be a couple of blocks from all the lights and parades, but it's definitely worth a visit.
See you in Champagne!
If you're heading to Epernay this month, I'll see you on the Avenue de Champagne. And if not, I'll see next year. Or the year after that. As I said, it's officially an annual tradition for me. Word of warning though. The Habits de Lumière may be an incredible event, but it happens in December. Which means it's COLD. I had a glass or two (or several) of champagne last year and I was still freezing, so be sure to bundle up. But other than that, see you in Epernay!
_______________________________________________________________
Laura Moore is a professional storyteller who loves history and the many stories that make Paris one of the most fascinating cities in the world. Join one of her signature tours to learn the story of a city.